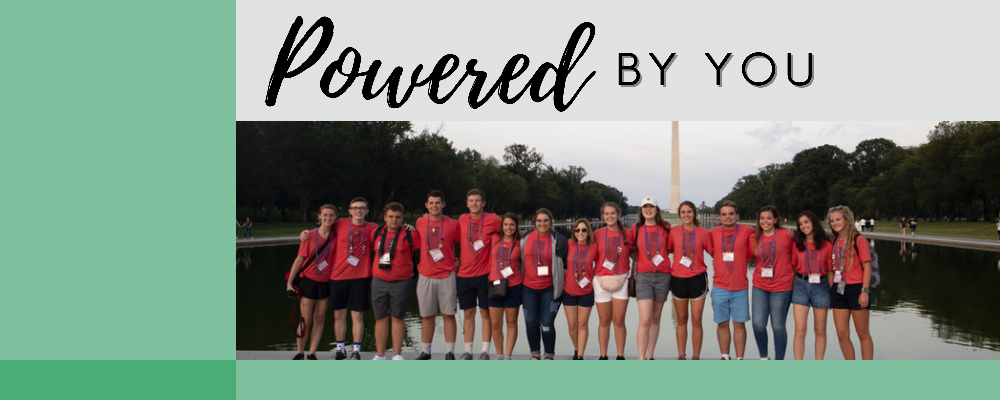 2022: Due to the uncertainty of the pandemic, IEC will be awarding laptops to the top two students in lieu of the
Washington, D.C. experience and $200 scholarships to the two runners-up. We are hopeful to travel back to D.C. in 2023.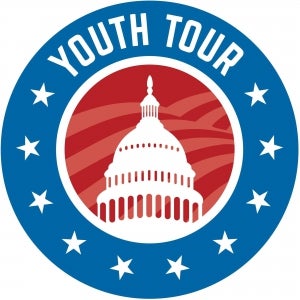 Local rural electric cooperatives choose students each year to represent Oklahoma in Youth Tour to Washington, D.C. They join more than 1,600 other students from co-ops across the nation on a week-long, all-expenses-paid trip to tour national landmarks, meet with their Congressional representatives and learn what it means to be an actively involved citizen.
Participants are selected through an application, essay and speech presentation, during which judges look for excellent academic achievement and community leadership.
Four finalists are chosen by judges and present their speech orally. The two who score the highest travel to Washington, D.C. that summer.
2022 Speech Topic:

"What is an electric cooperative? How might electric vehicles affect co-ops in the future?"
Creativity is king for this year's topic. Your imagination is your only limitation.
Use our linked study materials below to learn what an electric co-op is, then
apply what you learned to the essay topic. Don't be afraid to be creative and
dream up your own scenario for the future of co-ops and EVs.

Deadline: Noon on Thursday, March 10, 2022.
Mail entry forms and essays to:
IEC Youth Tour Contest
PO Box 49
Cleveland, OK  74020
For more information email bball@iecok.com or call 918-295-9556
---
Youth Tour has three objectives: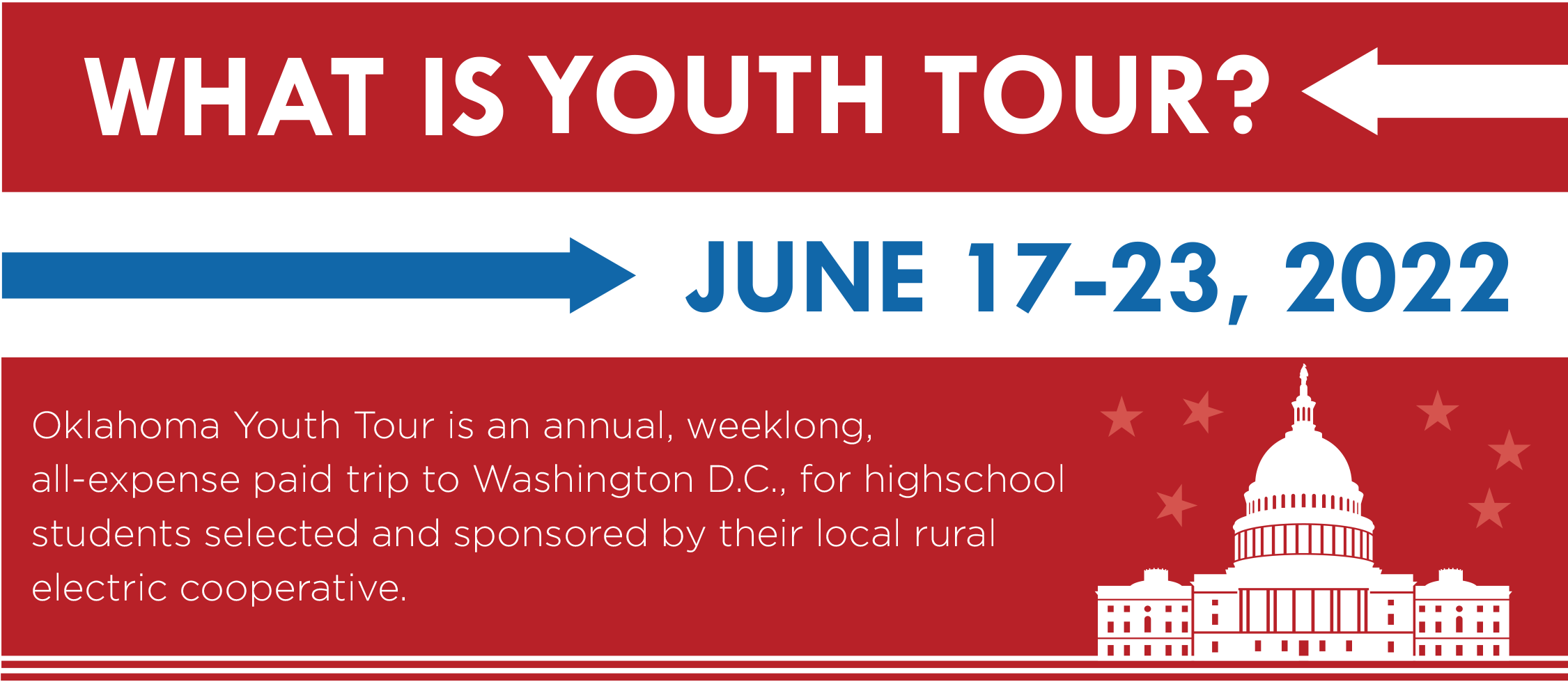 To educate youths on all aspects of rural electrification in order to promote a better understanding of the value of rural electric cooperatives.
To provide an opportunity for youth to visit monuments, government buildings and cooperative-related organizations in order to become familiar with the historical and political environment of their nation's capital.
To provide an opportunity for youth to meet elected officials in order to better understand how their federal government works.
HOW TO ENTER
Must be a high school junior in IEC's service area

Write an original speech of 500-1,000 words on topic provided

Speech must be typed and double-spaced on 8 1/2" X 11" paper

Complete the entry form and return all materials by March 10, 2022 at 12 p.m.

No name should appear on the essay, but it must be included on the entry form along with school name, teacher's name and contact information

 Download Printable Copy of Co-op Questions and Answers

Download Printable Copy of Co-op 101 Study Guide
---
ADDITIONAL RESOURCES
The websites below may be helpful as you prepare your entry:
History of American Cooperatives